MalleyElectric.Com

• NH Masters License #1504M
• MA Masters License #905MR
• MA Journeyman's License #1517JR
Call Today! 603-595-2970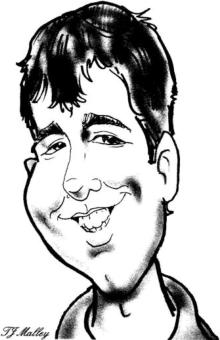 877-407-7200 - Toll-free
603-886-3740 - Fax line
Property of T.J. Malley Electric, Inc. (2011)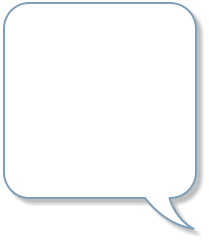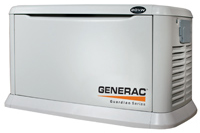 Generac's 20-kW Pre-Packaged, Air-Cooled Standby Generator
Specification Sheet with Smart Switch

Ask about our generator
trade in and upgrade programs

Click Picture to size the
generator for your home
WARRANTY INFO
One of the most powerful
air-cooled generators on
the market today, this unit
provides whole house power
protection for many homes.
In addition to essential circuit
coverage, the 20 kW unit can
back up multiple air conditioners
and remaining rooms in your
home like home theaters and
offices.
Generac's OHVI® engine

was designed specifically for generators. It outperforms
competitive generator engines with an engine life that is three to four times longer
and has a significantly longer period between scheduled maintenance checkups.
Generac's Nexus™ Controller

is the most comprehensive available. The dual line, tri-lingual
LCD display allows for easy monitoring and management of generator functions.
Aluminum, all-weather enclosure

prolongs the life of your generator with corrosion
resistant protection from the elements, making it ideal for salt-air coastal climates.
Modeled to withstand winds up to 150 mph. A Base fascia comes standard, providing
protection against debris and rodents and completing the stylish look of your generator.
Simple field

conversion from natural gas to LP.
TruePower™ Technology

provides clean, smooth operation of sensitive electronics and
appliances
QuietTest™ Mode

for a weekly self-test that runs quieter than other brands.
External "At-a-Glance" indicator lights

offer an easy way to tell generator
status without opening the generator enclosure.
Hour meter monitors

run time,
providing information to determine
maintenance intervals