MalleyElectric.Com
• NH Masters License #1504M
• MA Masters License #905MR
• MA Journeyman's License #1517JR
Call Today! 603-595-2970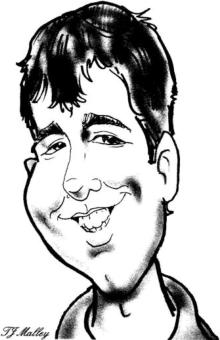 877-407-7200 - Toll-free
603-886-3740 - Fax line
Property of T.J. Malley Electric, Inc. (2011)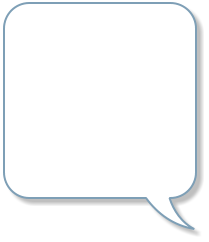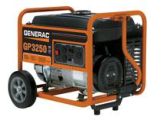 GP Series 3250 Watt
Portable Generator
$508.73
GP Series 1800 Watt
Portable Generator
- CSA Certified
$431.92
With a GP Series portable
generator, you get affordable
reliability and
features not usually found
on basic portable models.
That's why these
generators are a
favorite for home use,
camping, job sites, or
outdoor events.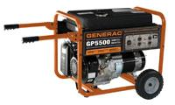 GP Series 5500 Watt
Portable Generator
$826.93

GP Series 6500 Watt
Portable Generator
With Electric Start
$1,080.29
GP Series 7500 Watt
Portable Generator
with Electric Start,
CSA Certified
Model: 5978
$1,272.81
Model: 5981
Model: 5982
Model: 5939
Model: 5941
*NEW! Compact design that provides an unparalleled power-to-weight ratio.
*NEW! Covered outlets for added protection from the environment and rugged working conditions.
*A large steel fuel tank with easy-to-read fuel gauge provides durability and extended run times.
*A hardened steel tube cradle that's thicker than many competitive units for added strength and durability.
*Generac's OHV engines with cast-iron cylinder sleeves for reliability.
*An ergonomic fold-down locking handle to make transport and storage easy.
*Low oil shutdown that detects a low oil level and shuts the engine down to prevent engine damage.
*Heavy-duty never-flat wheels for reliable portability.
Prices Subject to
Change, Contact us for
most current
prices, S&H Added at
time of Order

Ask about our generator
trade in and upgrade programs
Spec Sheet
Spec Sheet
Spec Sheet
Spec Sheet
Spec Sheet